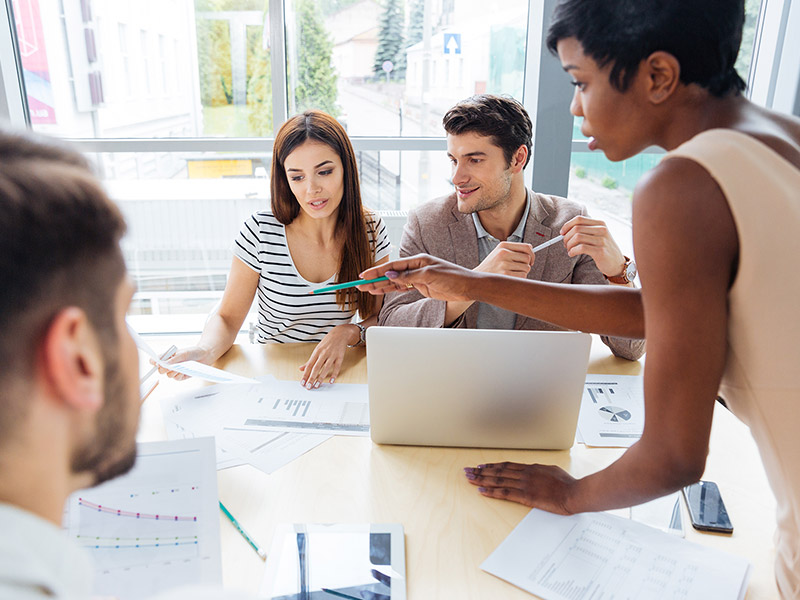 Business Analysis
The technical requirements of a project are born from a previous analysis work. This analysis focuses on the study of the processes within your organization, not only to highlight the points that the new development should consider, but also to prioritize requirements and consider synergies with various processes and systems. The result of this work is the list of improvement points of your company.
Tags: efficiency, optimization, consulting, business, processes, optimization, analysis, reengineering
Process analysis
We study the relevant processes of your business system to collect all the factors and conditions that could affect its automation, as well as the priority points that must be attacked to optimize the performance of your company and its communication channels with customers, employees and suppliers.
Process optimization
It is about detecting the critical points of the most relevant processes with the objective of prioritizing or programming their automation, as long as it is recommended and beneficial. The objective is to provide the greatest possible value to the client with the best return on investment, either by the expansion of operations or by the savings derived.
Business requirements document generation
Once it has been decided which parts of the processes will be streamlined through automation, the documentation (Business Requirements Document) is created. It will help a technical analyst to understand both the business objectives and the particular goals of the solution, so that the project is suitable for all of them.
Business requirements documenton support to creation
If the client has trained personnel to do all or some of the parts of the business analysis and to write the business requirements document, they may only need some support for this work, not a full involvement of our staff, which may be involved only for guiding and advising.